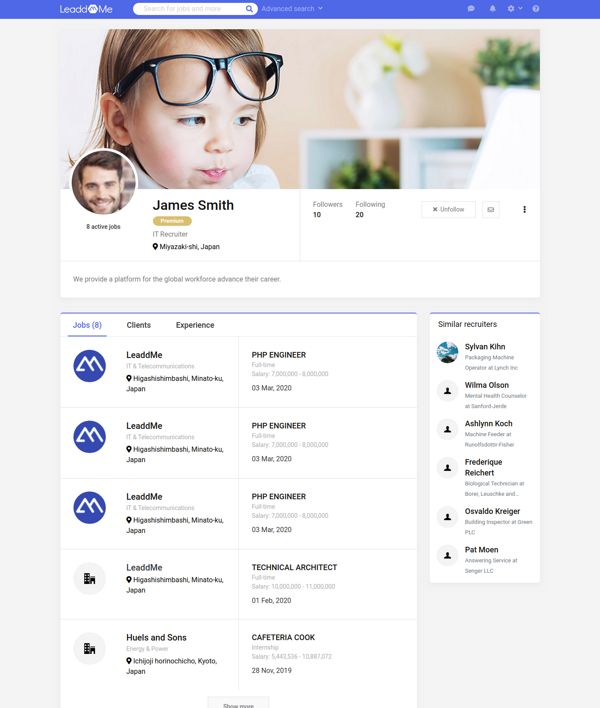 Recruiter page
Build Credibility with candidates with your LeaddMe recruiter profile.
Creating a LeaddMe Recruiter profile helps to build credibility with potential clients and candidates. When candidates see your job posts or receive messages from you, they can view your profile and see who they are interacting with. Most importantly, candidates will be able to find you in recruiter searches and follow you. This means that any job you post using your recruiter account appears on your page and in followers' news feed, giving your job post instant exposure.
Newsfeed
Post updates on your newsfeed and engage your followers.
Share company news and industry thought pieces on your recruiter page. You can also engage with your followers by asking them to weigh in on hot topics. Your posts will appear on your recruiter profile page and in your followers' news feeds. LeaddMe work seamlessly with your social media accounts by allowing you to share across multiple platforms with one click.